The Open Design team attended FOSS4G held in Bucharest, Romania in August of 2019. FOSS4G stands for Free and Open Source Software for Geospatial. It is the flagship event of OSGeo.
FOSS4G 2019 was dedicated to enable an asymptotic connection between software and data. Open Design offered a talk that focused on how the attending individuals working at OSS organisations could begin to enable contributions from designers.
We delivered a talk titled 'Open Source Design with Humanitarian tools' on Friday the 31st August at 3:00 pm.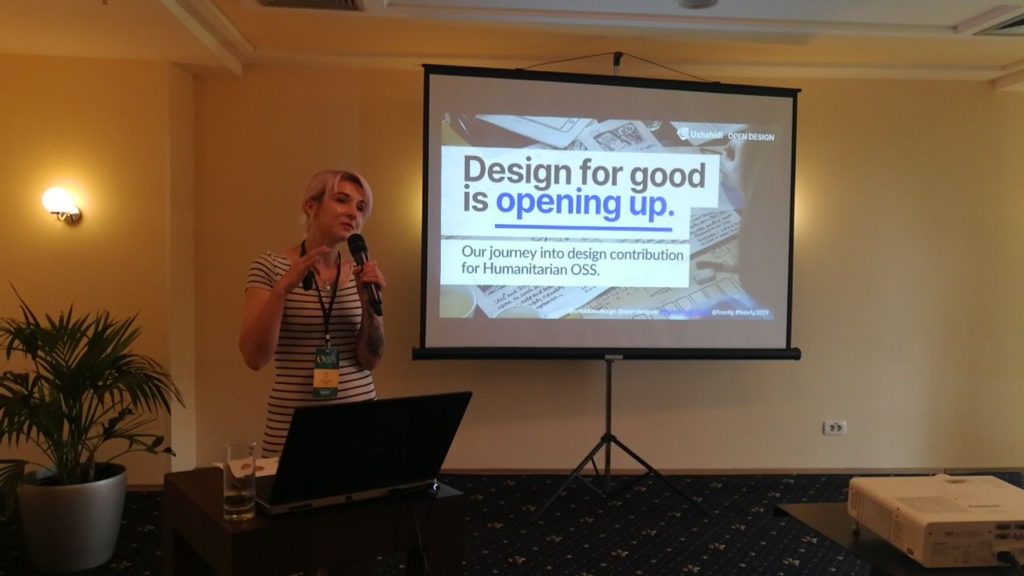 Drawing on our interviews and research over the last 3 months we offered insights into the problem space where designers are having difficulty engaging with OSS, reiterated the reasons why and where design can add value to OSS and offered practical tips on getting started with structuring an OSS repo fro design contributions outside of the Open Design event framework.
Some of the key idea raised from the audience was around the need for spaces and tracks for designers within FOSS/OSS conferences. Explicitly making is known that designers are needed and valued within the OSS space is key to the wider acceptance of OSS both ways between Designers and Developers/OSS manitainers.
More issues raised are around good first issues for designers on OSS repos and asking for specific design needs and how to define those. More info about these can be found in the slides.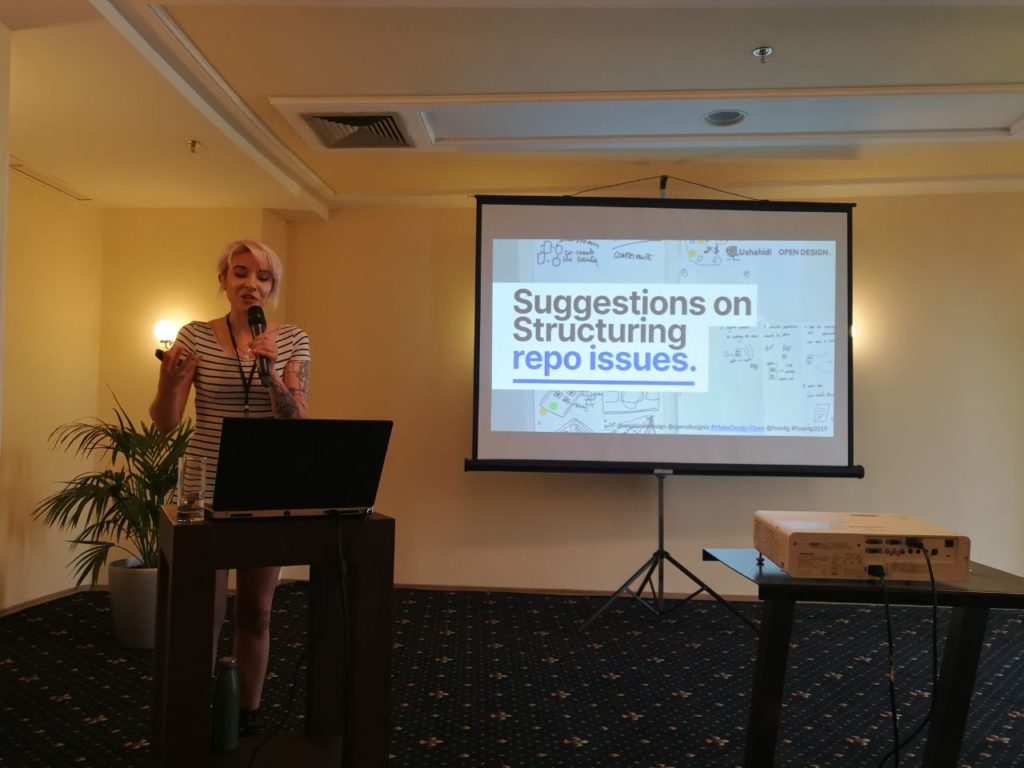 Non-profit's need open source design.
If you solve this for one, you could solve it for many organisations out there doing good work with tech.
You are the listener. You are the empathizer.
Use those skills in collaboration with others and think of what problems we could solve.
Connections between designers & citizens
Involve at least one person who has been affected by the design problem you're looking to solve.
Want to help? Join us
If you want to get information into your inbox on new articles, events globally, how to contribute and be involved in how open design evolves. Please give an email address. We will never send marketing emails or anything unrelated to Open Design.
Share this page and help spread the word on Open Design